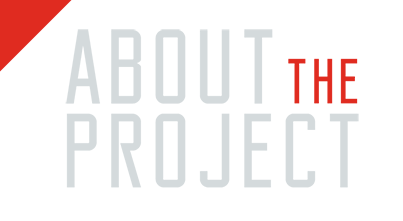 This is a small, illustrated book, where I explain my principles for the creative process and the important lessons, tips and lifehacks I learned while working as a designer.
Basically, almost a decade of experience compressed in between two covers.
Being able to make this book is a great achievement for me, and I am happy to see it finally published. It's something I want to leave behind, for future generations of visual artists.
Hopefully, there is something useful for everyone inside, as many principles are universal. I honestly believe we live in the best period for artists in the history of our species, to unleash unbounded creativity.
Finally it's our time!
Not only to survive, but to enjoy and thrive!
-Author notes
Strongly Recommended
"This is a well organized, well presented, and very useful information on the topic. It matches with most of my personal experiences in the visual/technical disciplines from the past 20 if not 30 years. Strongly recommended."
excellent
'' Adrian's book is an excellent and easy to digest guide for any aspiring concept designer. It is packed to the brim with tips and tricks, strategies on how to market your work, and detailed interviews from actual working professionals. Highly recommended whether you are a beginner or seasoned veteran.''

What you GET
A beautifully illustrated collector artbook, with hardcover and dustjacket, containing the following chapters:
• A short intro to justify my background and my view over this field.
• In the first part, I describe a few approaches that can help you develop your skills faster.
• In the second part, you will find ideas on how to design with sense, intention and meaning.
• Part three contains my personal take on how to build a healthy attitude and navigate this industry better.
• Part four consists of a few short tutorials, where I show a part of my thought process when I design something.
• In part five you have the chance to get some tips and helpful information from other professional designers.
-Author notes
One aspect that really worked well for the book is the fact that it was an iterative and collaborative process.
After completing the initial draft, I sought feedback, advice, and revisions from multiple industry veterans to ensure that the content was as good as I could make it and the book holds value. Both in terms of ideas and in terms of efficient communication.
This approach helped me identify areas for improvement and make necessary changes, resulting in a better product.
-Author notes


Great Overview
'' I wish I could have read it back in the day, to avoid all the long hours spent on deciding whether I'm heading in the right direction or not.
This book is a great overview of the industry, where Adrian shares his experience and lessons learned through years of practicing this craft, to give you perspective for envisioning your journey into becoming a concept designer. ''
A JUMPING OFF POINT
'' Overall I think the book is a great asset to have, a jumping off point in terms of knowing those little tidbits of information that we learned either the hard way or got a tip form someone from the industry ''
I'm the type that likes to do first and then tell. So there are very few people that knew about this, until now. Because this is an indie project close to my heart and a self-published book, all the production and associated costs were paid fully from my own pocket. For now, I could only afford 1000 pieces to be made.
So it's kind of a ultra super limited edition.
MORE THAN JUST ANOTHER BOOK
'' More than just another book about how to paint or work with 3D, Adrian dives into what the mindset of a good concept designer is. Both beginners and pros will find invaluable information to take their designs skills to the next level ''


THANK YOU
If you want to support this project you can do it in several ways:
• Obviously, by purchasing this book. You can find the book both on Amazon.com and on Amazon.de , so you can have a more convenient choice regarding shipping and delivery time.
• By spreading the word. You can join, share and follow me or JOLUA in various social media, tell your interested friends about this book.
• If you simply enjoy my work, and want to make my day better, feel free to buy me a coffee…
https://www.buymeacoffee.com/adrian7marc
-Author Notes
• If you are located in North America / South America / Australia / East Asia the cheapest delivery might be to purchase from US storefront warehouse at Amazon.com
• If you are located in Europe / Africa / West Asia the cheapest delivery might be to purchase from German storefront warehouse at Amazon.de